We at the Global Operations Team would like to apologize for the delay in announcing the National Championships for 2023. We know that this delay could have caused some disruption in the planning of events and tournaments for the upcoming year and we sincerely apologize for any inconvenience caused. As a result of the delay, the Nationals Championship window will be extended, and will now run from June to September of 2023.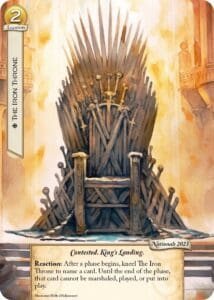 So, without further ado, let's talk about the prize offerings! First up, All National Championship participants will be eligible for a special watercolor version of the Iron Throne card.
In addition, the Joust tournaments will feature watercolor house cards for all factions. Each house card will be a unique and distinct design, evoking the spirit and strength of each house. Meanwhile, the Melee tournaments will feature watercolor Title cards. These Title cards will be stunning in design and will be sure to impress all tournament participants.
Moreover, both Joust and Melee tournaments will offer gorgeous watercolor playmats. This will be an extra incentive for players to sign up and take part in the tournament. As a first, we're also allowing tournament organizers to customize their offering a bit with alternate templates to commemorate various other achievements such as "Best in House" house cards or "Final Table" playmats.

And of course, don't forget that winners receive a first-round bye and a reserved spot at the World Championship!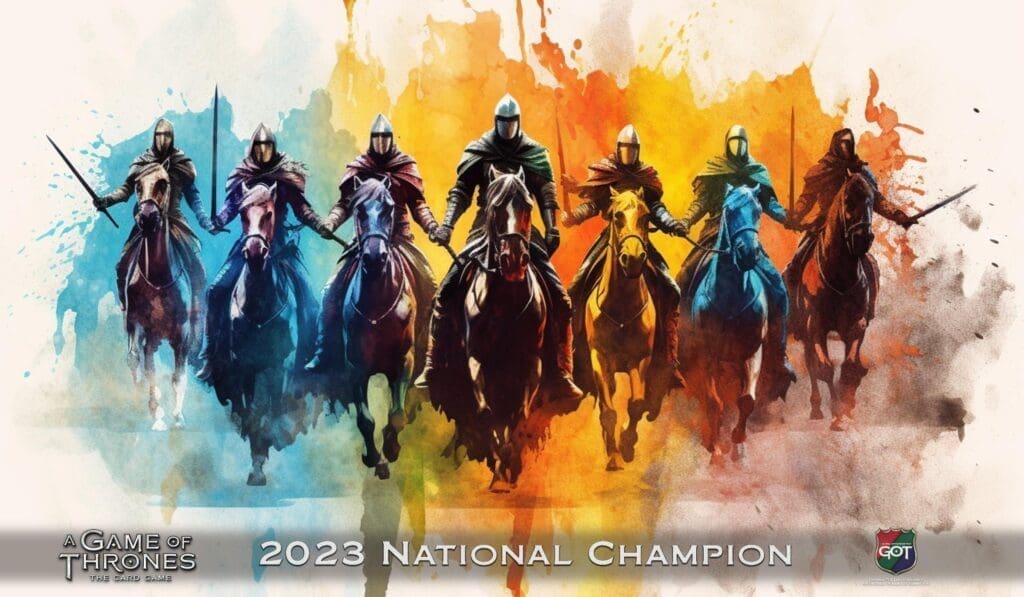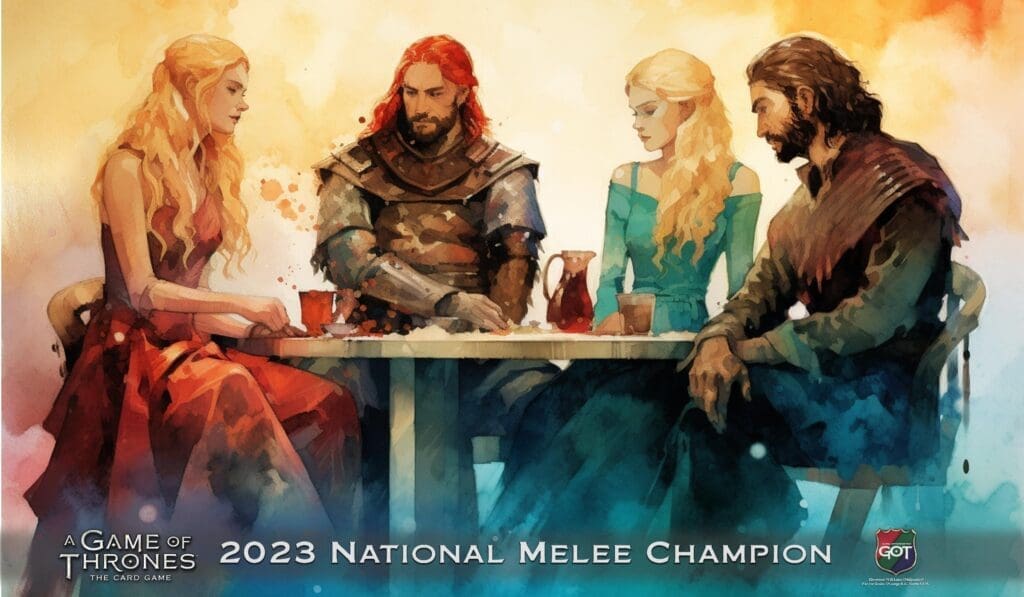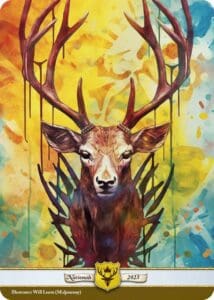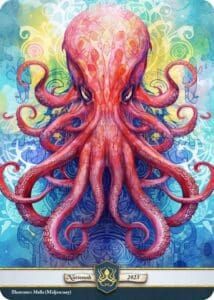 We understand that organizing a tournament is not an easy task, and we want to make sure that everyone is supported in their efforts. If you would like to organize a tournament for your nation, please contact us at [email protected] and we'll be more than happy to help you and to provide you with access to all prize image files.
Once again, we apologize for the delay in announcing the Nationals Championships for 2023, and we hope that everyone will be able to work within the new window of time that has been provided. We are very excited to see what amazing tournaments will be organized and competed in, and we can't wait to see who will come out victorious in the end.