With Christmas right around the corner, 2022 is coming to an end. And when we look back and think about Thrones there were some tournaments last year its worth to remember and talk about one more time:
-We crowned our first Online World Champion
-We established the FO Series, Champions of Westeros and the World Cup as inherent parts of the Online Circuit
-After a long time with nearly no Live Thrones at all we had various Regionals again
-National Tournaments came back in different countries
-Last but not least we finally met at the Castle of Stahleck again 🙂
So I would say 2022 wasnt bad after all. But I can promise you, 2023 will be much better!
In 2023 we are going to have a full Tournament Circuit again.
Today I want to present you the Calender for next year and talk a little bit about the different Tournaments in the Circuit. There will be an extra article for every Tournament in the next days and weeks, so this is just a first summary to give everyone an overview of our plans for you 🙂

Store Championships
The first Level of our Tournament Circuit are Store Championships. Even if they often won't be organised by or played in a Game Store anymore, we decided to keep the Name. There will be a Prize Kit available for Organisers and those Events can be held all over the year with no limit.
Regionals
The next Level Events are Regionals. Those Events should be held in the time between February and June. There will also be a Prize Kit for Organisers and the winner gets a Bye for a National Tournament.
Nationals
Like the name suggests, there can only be one National Tournament in each country. Those Events should be held between June and September and the Winner recieves a bye for a Continental Championship or Worlds.
Continentals
Yeah that's right, we are planning to make Continental Tournaments again! For now we are aiming for 3 Events: Asia, Europe and America. More information will follow but timewise the Tournaments will be in Septmeber or October.
Worlds
Finally the last stage of the Circuit: The World Championship. And for the first time since February 2020, there will be a Live Event! As the highlight and last step of the Circuit, the Tournament will be played at the end of the year in November.
I think all this is already a good amount of Tournaments but we decided to bring back another Tournament Format:
Game Night Kits
GNK are the lowest level of Tournaments in terms of competitiveness. They are there to encourage Meet-Ups and regular play even in small groups or metas. We are planning to Release three different GNKs over the course of the year so there will be Prize Support for the Organisers of these Events.

And thats still not all, because there are also two Online-Events that deserve a special mention:
Online Worlds
Even with Live Worlds in November we decided to also host a 2nd Edition of Online Worlds in May. A lot of people cant travel all over the world to a tournament, so we think this is perfect opportunity for them to still participate in a World Championship.
World Cup
The famous Online Team Event, gathering several Nations to team up and crown the best Nation overall in the Thrones Community. The next episode will start in February, so talk to your fellow countrymen and get a team together 🙂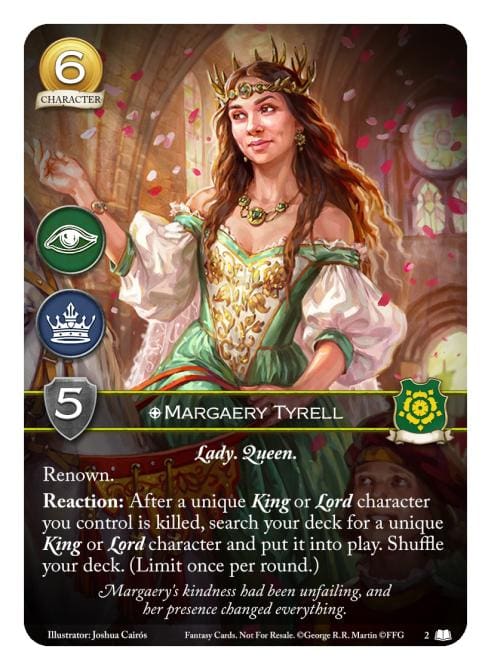 On Top Stahleck and even Road to Stahleck Events are coming back next year, so there are a lot of opportunities for traveling and playing cards in 2023! To keep track of the different tournaments, we are also working on a new web based Calender with easy access to not miss a single Event. There will be an announcement soon!
I hope you are as hyped as we are for the next year of Thrones 🙂

Like I said in the beginning, there will be extra Articles for every Tournament Level with full information about format, prize support and everything else you need to know.
But if you are a Tournament Organizer and you already have feedback for us regarding the Calender: wishes, suggestions, critics,..
Message me at Discord (DennisLuke#3244). We want to get in contact with all of you and maybe set up a Discord Channel for all TOs to talk about future plans and what we can do to help you keep the game alive 🙂

In the end I wish all of you a Merry Christmas and a Happy New Year!