Greetings to all the Game of Thrones Living Card Game enthusiasts out there! We are thrilled to announce the third Game Night Kit of the year.
After celebrating the Ladies in our first pack and honoring brave Commanders in our second, we are now stepping into the mysterious Shadows for this third pack.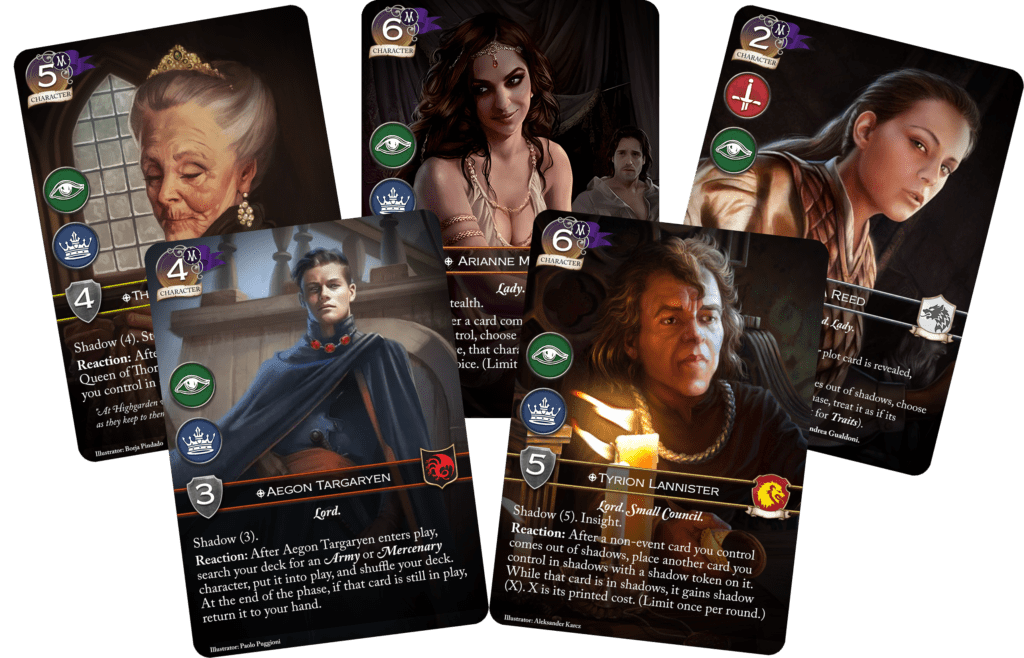 Shadows is a powerful keyword that uses the element of surprise. Lurking in darkness, it bides its time, waiting to be unleashed. With proper timing, will you step from the shadows to catch your opponent off-guard?
Use the cover of darkness to your advantage and surprise your opponent when they least expect it!
For organizers interested in hosting a Game Night in their local meta, reach out to Dennis (dennisluke) or Melle (melle_87) via Discord, or send an email to [email protected].
Once you get in touch, we will share the prize files, and you can go ahead and order what you need to make the event happen.
Organizers will receive all the image files of the GNK and have complete autonomy on how they wish to distribute these prizes among players. Whether you want to host a single event where all the cards are given out at once or plan multiple events to distribute them, it's entirely up to you!
We hope this Game Night Kit encourages even more meet-ups, challenges, and enjoyment within our beloved and devoted community.
May your strategies be as deep as the shadows you cast! If you have any questions regarding this GNK, Store Championships, Regionals, or tournament play in general, please don't hesitate to get in touch with us.
We're here to support and assist you every step of the way.