As promised we are back with some more news regarding Online Worlds 2023!
But first, if anyone missed it, the basic information again:
Location: The Iron Throne – Play A Game Of Thrones LCG in your browser.
Swiss: Saturday 13 May. Swiss starts at 12:00 GMT Top cut: Sunday 14 May. Top Cut starts at 13:00 GMT.
To get all the information before and to communicate during the tournament, join the G.O.T Discord server: https://discord.gg/BxSNy6jcZ5
Registration: To register for the tournament please fill out the registration form: https://tinyurl.com/ONLINEWORLDS23
Like mentioned in the registration form, we won't ship the participation prizes around the globe again. Every participant will get the files and can order the Cards and the playmat themselves. This year so far was, in terms of OP Support and Pack Releases, highlighted by House Arryn and we gonna keep this theme one more time for Online Worlds. Every participant will get two Arryn Cards that can hopefully be used in some different kind of decks: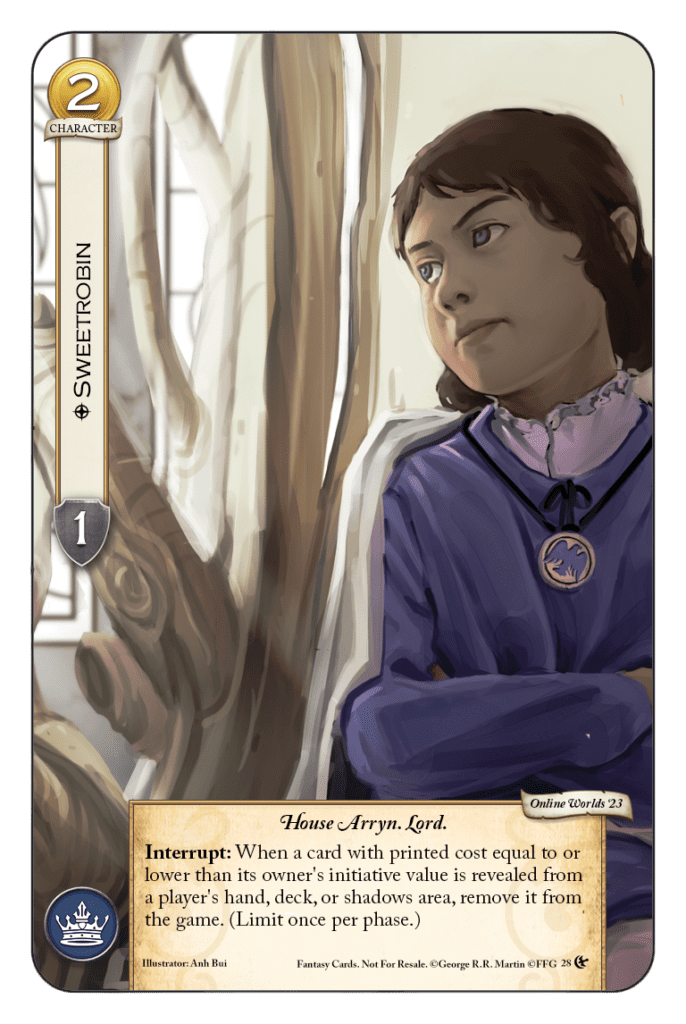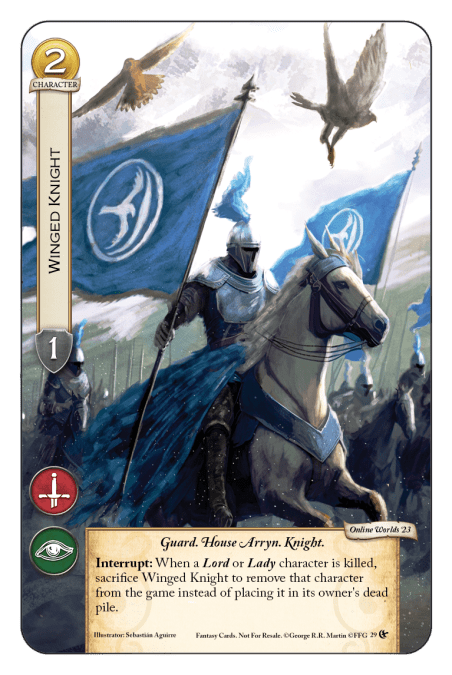 The last standing fighter and Online Worlds Champion 2023 will receive their own one of a kind Card: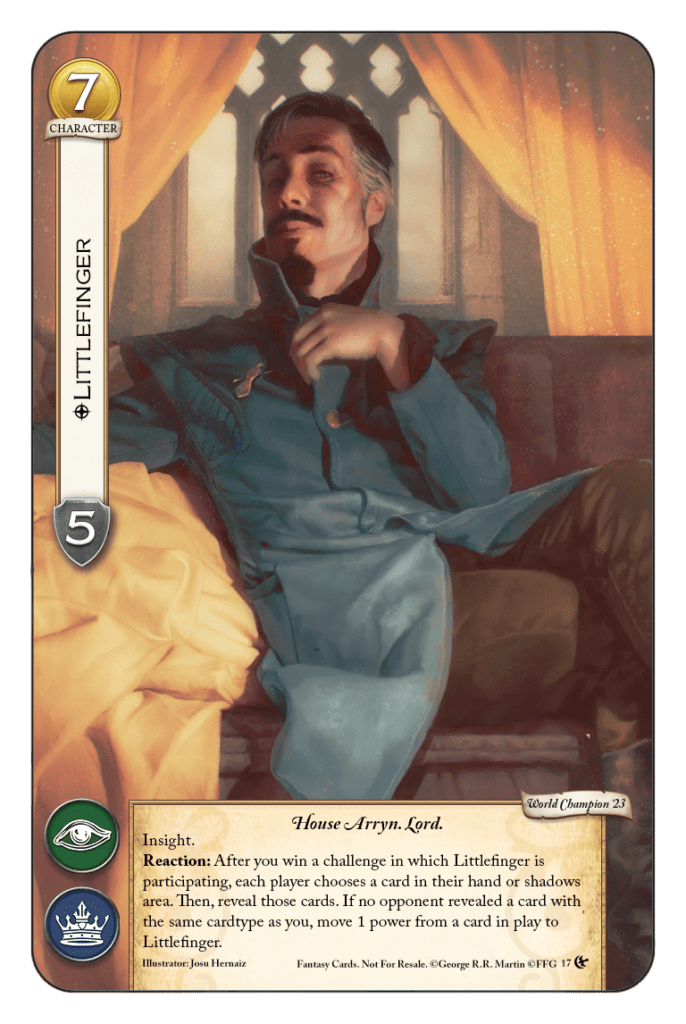 And on top of that, the greatest prize in card gaming, the Design of their own Card with our Design Team 🙂
The new Restricted List will be used for this event, so don't waste any time: Start testing and prepare your best Deck for the Battle of the Online Throne!